Accepting resumes until:
Location:
Accepting resumes until:
Location:
Accepting resumes until:
Location:
CURRENT POSITSIONS AVAILABLE
CURRENT POSITSIONS AVAILABLE
CURRENT POSITIONS AVAILABLE
MYRA brings the benefits of new technology to your business. You can be confident that our expertise is providing you with the most current specialized technology.
MYRA brings the benefits of new technology to your business. You can be confident that our expertise is providing you with the most current specialized technology.
INDIGENOUS RECONCILIATION SERVICES
SINCE 2012 MYRA HAS ACTIVELY FOCUSED ON CONTRIBUTING TO RECONCILIATION ACTIVITIES THROUGH SUPPORTING INDIGENOUS SELF-GOVERNMENT CAPACITY DEVELOPMENT. AS A PRIVATELY OWNED BC COMPANY FOR OVER 33 YEARS, MYRA HAS SUPPORTED ORGANIZATIONS BOTH LARGE AND SMALL, PRIVATE AND PUBLIC SECTOR TO ACHIEVE THEIR ORGANIZATIONAL GOALS.
OUR EXPERIENCE WITH LOCAL AND PROVINCIAL GOVERNMENT ENABLES US TO WORK WITH INDIGENOUS COMMUNITIES TO BUILD AND APPLY WISE PRACTICES THAT ARE A RIGHT FIT FOR THEIR INDIVIDUAL NEEDS AND OBJECTIVES. MYRA FOCUSES ON RELATIONSHIPS, BUILDING FOR THE LONG-TERM.
WISE INDIGENOUS DATA MANAGEMENT
System (IDMS)
Designed for and driven by community and leadership input. The WISE Indigenous Data Management System will give you that important lens into your community and operations to make data-driven, fact-based decisions. Reduce compliance reporting time, cost, and risk from the ability to monitor and manage your capital asset maintenance. The WISE IDMS system connects to any existing financial system, Sage 50, Sage 300, Quickbooks, Xyntax, etc. with Finance able to control how the data from WISE IDMS is brought into their financial environment.
PROJECT MANAGEMENT
Development
Offers support in planning, organizing, securing and managing resources for the successful completion of project goals and objectives. Successful community transformation works within scope, time and budget for successful project management. We'll work with you to build project management capacities through mentorship from Project Management Professionals (PMP), learn as you execute your own projects navigating scope containment and risk mitigation.
Strong businesses and complex ventures require feasibility studies. The feasibility of any venture is dependent on the skill sets, experience, competition, resource availability and financial viability. These in turn are dependent on sound Economic Development Plans and Community Planning. The studies when complete are in themselves executable implementation plans.
The building blocks of strong Economic Development are good governance and effective policies to support sustainable income and economic growth, in communities built by strong Indigenous owned companies and entrepreneurial ventures. Strategies developed to support growth include: foundational governance, policy, and business skills to develop sustainability and community capacity.
INFORMATION TECHNOLOGY




Planning & Management
People and information are an organization's most valuable assets. MYRA's technology consultants are skilled in providing right-sized technology solutions to meet your organization and users' needs for operations planning (design), Technology strategy roadmaps, Information Management and governance (privacy and security).
PRIVACY AND SECURITY
Planning
MYRA will assess your information and security and work with you to develop OCAP (ownership, control, access and permission) governance for who has data access and define your information (data) lifecycle from creation to destruction to position you for all regulatory compliance.
MYRA's Building Leadership through Governance Competencies workshop starts with understanding that governance and leadership are integrated and inter-dependent. Our integrated approach supports participant journeys towards good governance by actively building these skills within a supportive environment. Develop experience with the differing governance models; Principles of Good Governance; Strategic Planning and management systems; Legal and Financial responsibilities of Boards and Councils; the role of Communications and Information Management; leadership styles, team dynamics and effective decision making as well as negotiating and resolving conflict.
Having a strategic direction and long-term goals is a key contributor to achieve community economic goals. An effective strategic plan adjusts to address external impacts, translating opportunities into actionable plans with defined outcomes. In learning a proven Indigenous model based on systems thinking there is an understanding of inter-dependencies and inter-relationship influencers. Participants will be able to create and execute a strategic plan lifecycle (creation, revisions, monitoring / managing performance and risk), and future planning session.
MYRA is honoured to be part of working with the following nations and communities in their capacity growth.*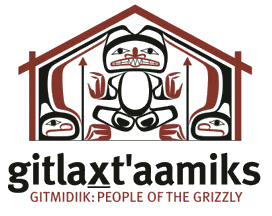 *Services provided both as MYRA and through ICLD (Indigenous Community for Leadership and Development).